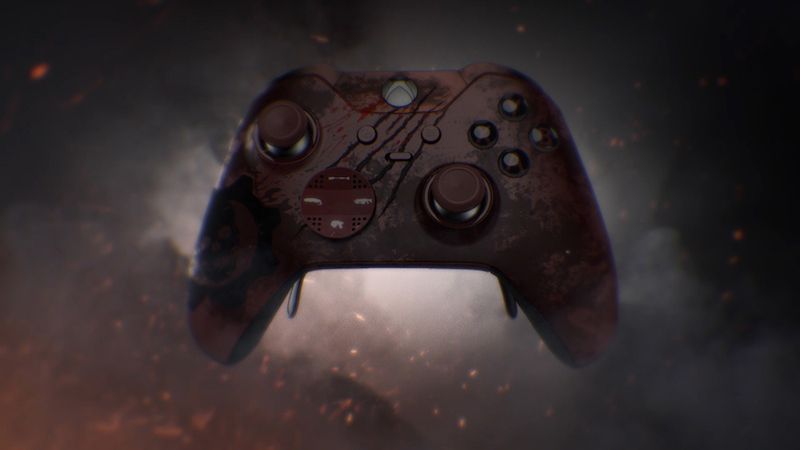 HIGHLIGHTS
Gears of War 4 will get a special editon Xbox One S
It will sport the same design as the controller shown at E3 2016
Gears of War 4's release date is October 11 this year
Gears of War 4 is possibly the biggest Xbox One and Windows 10 game this year what with Microsoft making it available to both via the Xbox Play Anywhere program for digital copies. However it seems that aside from having the option of buying the game on disc, Xbox One fans have something else to look forward to – a special edition console.
According to NeoGAF user ekim, who has a solid track record on Microsoft related leaks, you can expect a limited edition Xbox One S console for Gears of War 4.
"So you guys remember the Gears Of War Elite Controller that was announced at E3?," he askedfollowing up with:
"If you like that design, you might like the Xbox One S GoW [Gears of War] Limited Edition. :)"
This should come as no surprise considering that previous entries in the series have received their own console variants. And while ekim has no concrete idea as to when it would be officially announced, hebelieves there's a good chance it could be revealed in August.
An Xbox One S for Gears of War 4 is apt, what with the game's studio head Rod Fergusson stating you can expect improved visuals and a more consistent frame rate on the Xbox One S over the Xbox One. And while Xbox boss Phil Spencer has flip flopped on this, multiple sources have confirmed that this is indeed the case.
Don't expect Gears of War 4 to be in native 4K for Project Scorpio though. "We have to look at what the engine can do with the power that Scorpio has," said Fergusson to Polygon. "Because we're mastering at 4K, it's not about assets or art. It's about getting the milliseconds down in terms of getting the game to 4K at 60 or 30 [fps]depending on single-player or multiplayer."
["Source-Gadgets"]