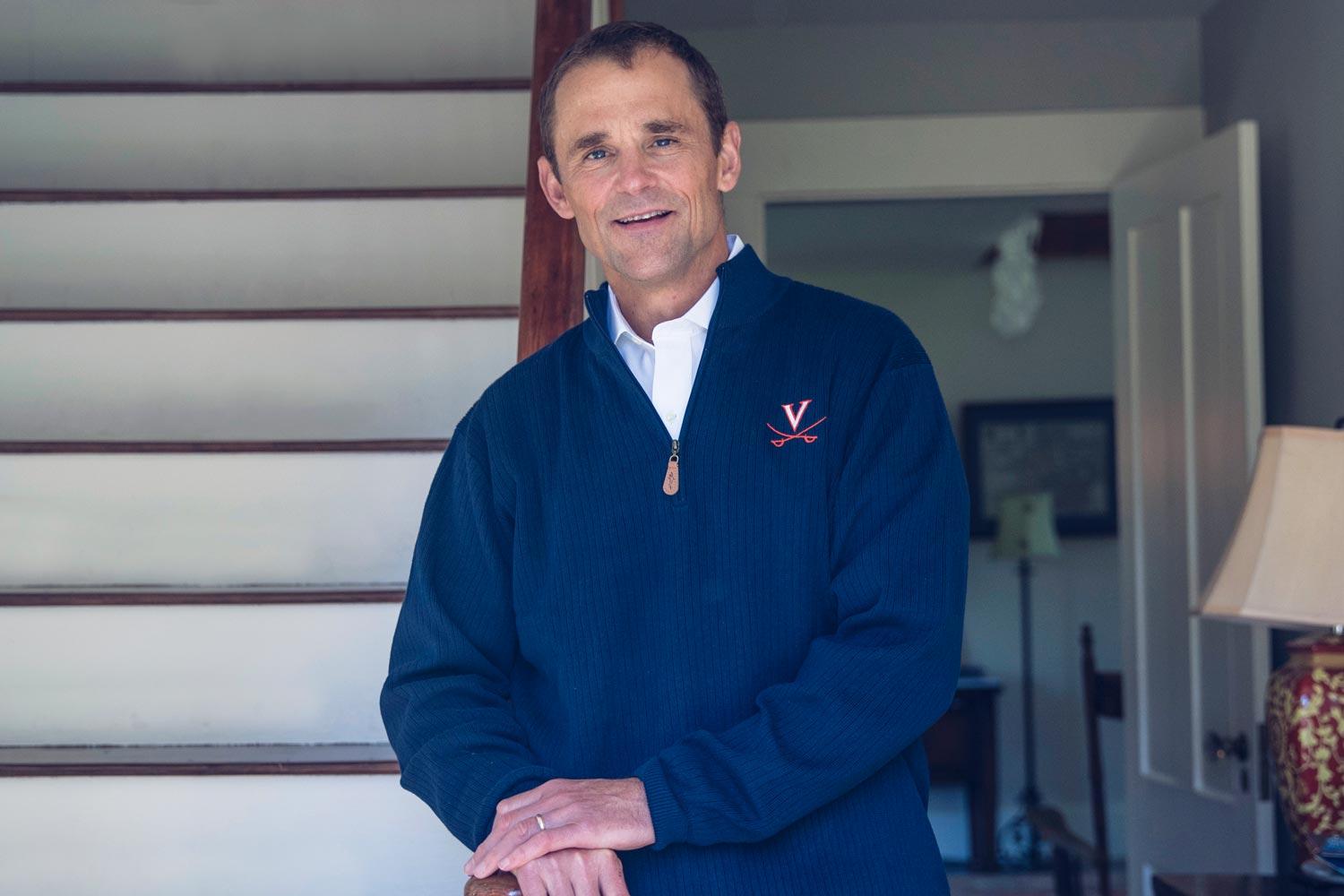 Inspiration for graduation speeches comes from all sorts of lofty sources: historical figures, classic literature – even other graduation speeches. Few resonate beyond a given ceremony.
Then there is the commencement address delivered by James E. Ryan to the 2016 graduates of the Harvard Graduate School of Education. Ryan, dean of that school, was selected Friday by the University of Virginia Board of Visitors to serve as the ninth president of UVA.
"To my complete and utter surprise, it went viral," Ryan said of the commencement speech video. "I think the last time someone checked, it's now over 10 million views."
The effectiveness of Ryan's speech was a combination of its simplicity and practicality, its relevance to so many people and so many situations, and his effective delivery. Not to be underestimated, it also featured a clever hook.
That hook was a question his kids used when talking to their parents – one every modern parent has heard a thousand times.
"Wait, what?"
Yes, that one.
"My kids typically pose this question when I get to the point in a conversation when I'm asking them to do a chore," he told the Harvard graduates in the 2016 speech. "From their perspective, they hear me say, 'Blah-blah, blah-blah, blah-blah … and then tomorrow I'd like you to clean your room.' And at that precise moment, the question becomes, 'Wait, what?'"
In a recent interview with UVA Today, Ryan said the phrase might be simple, but it serves as an effective conversational and interpersonal tool.
["Source-timesofindia"]