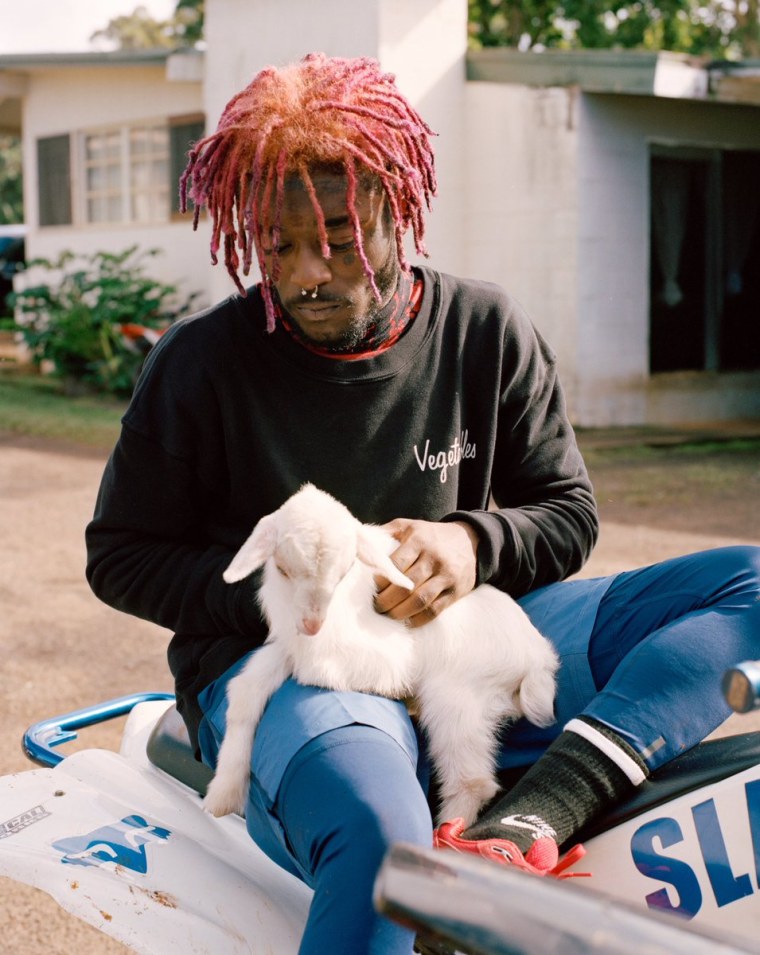 Last year, Lil Uzi Vert revealed that he was a fan of Paramore when he posted a video of himself listening to their 2013 hit "Ain't It Fun" on Twitter. The viral clip wasn't a one-time thing though—Lil Uzi Vert's appreciation for the Tennessee band goes even deeper than what he's shown on social media. In a recent interview with Zane Lowe on Beats 1 Radio, the Philly rapper specifically called frontwoman Hayley Williams a major influence on his songwriting.
"She's like the best," he said. "It's hard to top that. She's like the best, just of my generation… There's nobody bro."
Lil Uzi Vert still hasn't met the Grammy Award-winning singer-songwriter, but he is interested in collaborating with her in the future. His other idol is Marilyn Manson, who he claims never answers his calls on FaceTime. The rapper also shared that he wants to make a rock album with an "all-chicks" band at some point. To this day, Lil Uzi Vert only follows 12 people on Twitter including Williams.
This week, Lil Uzi Vert dropped his debut album Luv Is Rage 2which features Pharrell and The Weeknd. The artwork for the breakup project was created by Virgil Abloh.
Watch the entire interview below, and check out Lil Uzi Vert for Issue 108 and Hayley Williams for Issue 110 of The FADER.
["Source-thefader"]