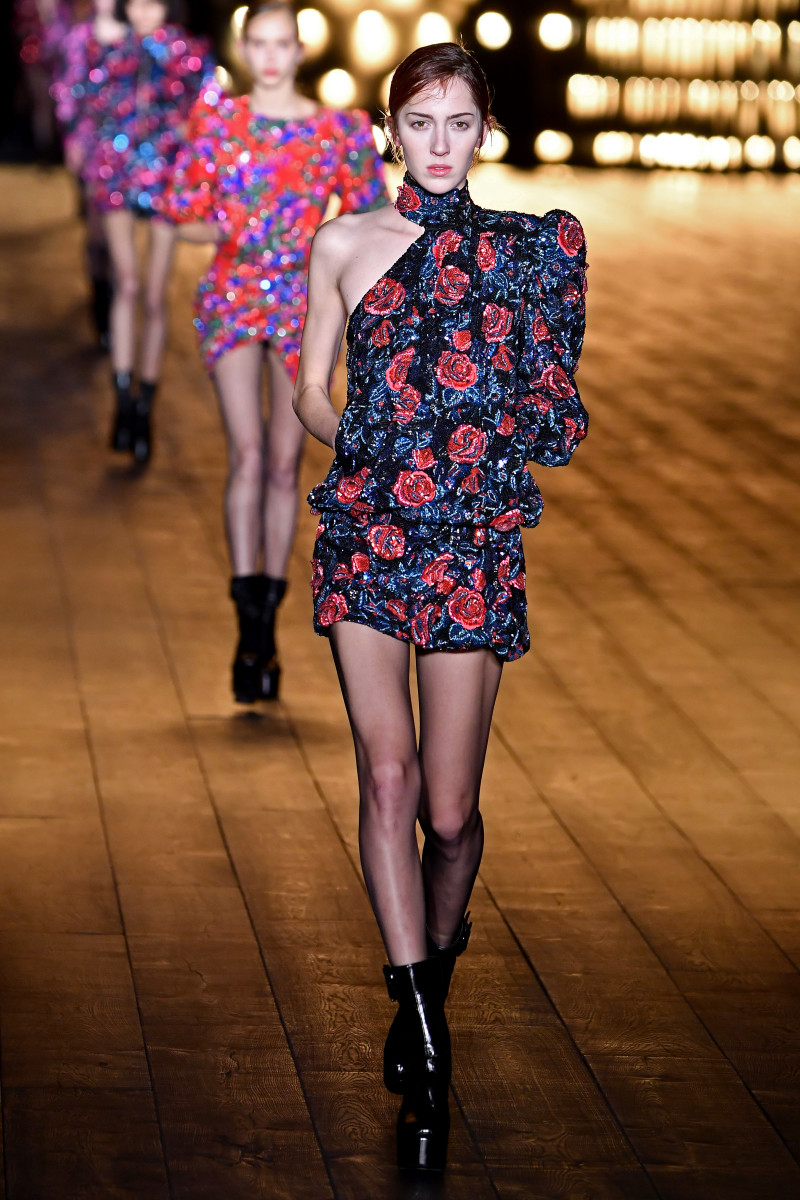 Before he presented his Fall 2018 collection during New York Fashion Week in February, designer Dennis Basso revealed that his inspiration for the season was "today's woman." Basso does design primarily for women and it is, indeed, today, so this seems to make sense. Elsewhere, Jonathan Simkhai noted he was inspired by the slightly more abstract concept of "inner fortitude" (#same), while Chromat referenced the aesthetic of a kayaking trip and Raf Simons explored drugs and addiction, as well as their consequences. When Noon by Noor designers Noor Rashid Al Khalifa and Haya Mohammed Al Khalifa were asked to name their influence for the season, the duo responded, simply: "captivating."
For those who pay attention to such things, the ritual of fashion designers announcing their seasonal inspiration — regularly collected in slideshows on sites like WWD and The Cut, outlined in show notes and assessed in runway reviews — can be entertaining, often pairing well with a snarky aside about the lofty ambitions of creative types. But, when designers are most successful in contextualizing their frames of mind by sharing what motivates them creatively, it can help us understand the ways in which fashion reflects what's happening around us in a broader way, giving what we wear an elevated sense of importance and lending a bit more relevance to the Fashion Week rigamarole, if not the entire industry.
And yet, as the business of fashion continues to evolve, the importance of having a distinct seasonal inspiration may be sliding further down the list of priorities for today's savviest designers.
To be fair, certain fashion talents have proven better equipped to articulate seasonal inspiration than others. Simons, Miuccia Prada and Alexander McQueen are often referenced as creative leads who understand (or, in the case of McQueen, understood) how to translate disparate muses from season to season into clothing that is of a particular time and place, but still feels like an extension of their overall body of work. Among other things, this way of working invited opportunities to create memorable runway shows.
RELATED ARTICLES
WILL THE YEAR OF 'THE DROP' CHANGE FASHION FOREVER?
DOES FASHION WEEK MAKE SENSE FOR CONTEMPORARY DESIGNERS?
FASHION HISTORY LESSON: THE EVOLUTION OF RUNWAY SHOWS
"A friend of mine who used to work for McQueen posted an Instagram of his old shows," recalls Tony King, CEO and Creative Director at King & Partners, a creative agency that specializes in digital branding and marketing. "I commented at the time, 'Those were when shows were dramatic and almost like theater.' What we used to see, is [that] something inspired a dress or a collection or a fabric and would be taken through as a theme for the season. It would culminate in a fashion show. I feel like we've definitely lost that now. There's less of a thread that holds all those things together these days — it's more about this approach of a seasonless, linear line of fashion."
The seasonless trend — which often means that labels ignore the traditional fashion calendar timed to spring and fall collections, instead releasing (or "dropping")individual pieces or capsule collections whenever they feel the timing is right — may be one of the core reasons why identifying seasonal inspiration seems less relevant. This is particularly true among newer brands and those that don't want to be rendered irrelevant by the accelerated product turnover of fast fashion retailers like H&M and Zara. Former Roberto Cavalli designer Peter Dundas has adopted the seasonless modelfor his new label, Dundas, as have streetwear powerhouses like Fear of God and emerging talents like Recho Omondi of Omondi and Maggie Hewitt of Maggie Marilyn. The company AYR was even founded on this very principle. (AYR stands for "All Year Round.")
Alexander Wang's largely unmemorable stint at Balenciaga underscored that he's most convincing when he's committed to his namesake label and to serving a very specific customer — downtown party girls dressed in all black and the downtown party boys dressed in all black who love them. When Wang announced they'd be leaving Fashion Week and adopting a drop release structure, the brand's new CEO, ex-Goop boss Lisa Gersh, said it allowed Wang to give his customer "more relevant and consistent merchandise throughout the year." Given the similarity between Wang's collections, emphasis here is likely on "consistent;" a move into uncharted territory beyond the traditional fashion calendar may also give Wang permission to avoid going through the motions of pretending each collection is somehow different, when it simply is not.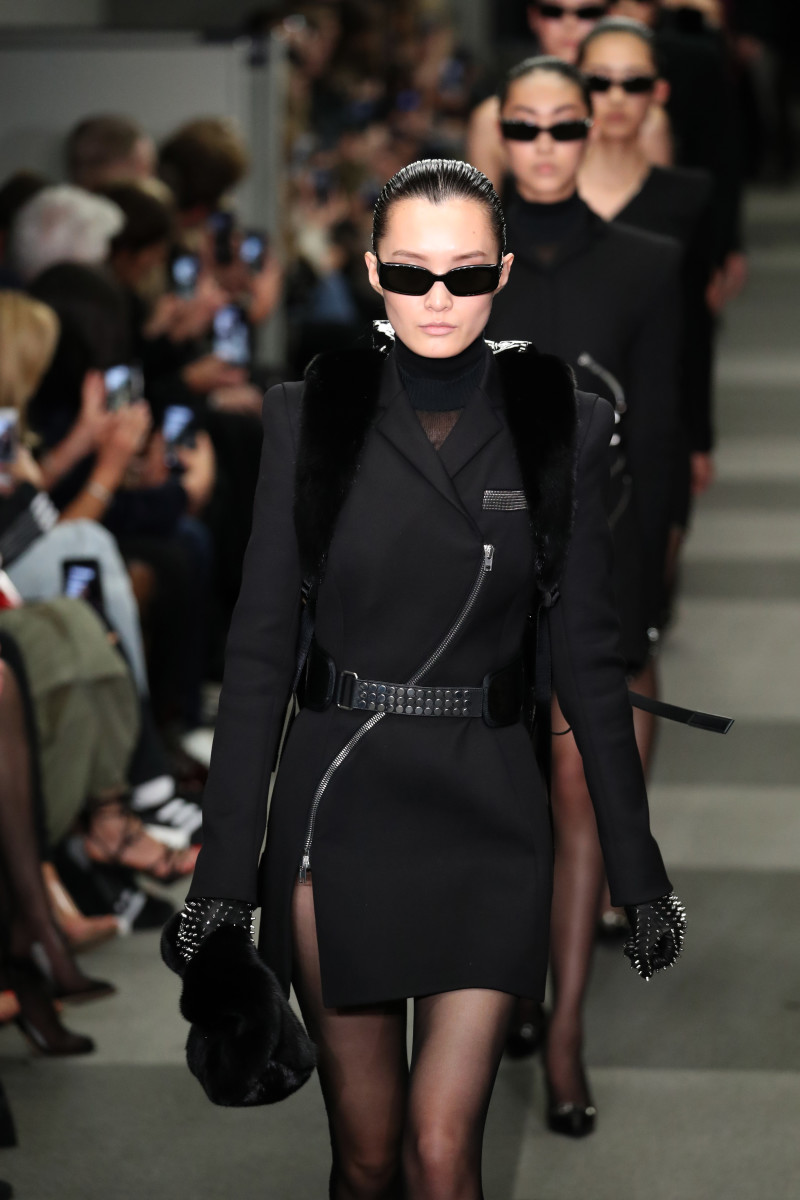 While operating outside of the time-tested fashion schedule doesn't negate the need for designers to still be inspired by something creatively, an increased cadence of product releases demands a shift in focus, says Guido Callarelli, founder and group chief executive of the creative consultancy FAM, which has worked with Kanye West, Nike, Off-White and Stella McCartney.
"It's about the product more," Callarelli says. "It's about coming up with something cool [rather] than about reinventing all the time."
He adds that this way of thinking forces designers to emphasize and refine the pillars of their overall brand identity, perhaps with a consistent set of core references that take the place of fleeting seasonal inspirations. This method may also make it easier and potentially more cost-effective to churn out the massive amount of content needed all year round to reach customers across social media, ad campaigns, in-store displays and e-commerce. "From a content point of view, it's a way more modern approach to think about 360 degree brand building, storytelling parts and experience rather than coming up with different collections," he explains.
King says his fashion clients are largely beginning to operate in this way. "What we see now is the creative and digital work that we do just has to feel like the brand in general, as opposed to feeling like the brand that season or the next season," he says. "In that way, designers are thinking more strategically. They've got to build up on this journey, as opposed to [saying], 'I was inspired by jellyfish this summer. I'm going to do a whole collection and campaign around jellyfish.'"
Even though a seasonless model hasn't been fully integrated into the business plans of two of the most-cited luxury success stories of today — Gucci and Balenciaga — elements of this way of thinking are apparent when observing how similar each collection is from season to season. Sales for both brands are through the roof, and some industry analysts have credited that in part to consistent branding and product born from the same pool of inspiration that changes very little between collections. It's a strategy that previously worked for Hedi Slimane-era Saint Laurent, too. Each collection was aesthetically repetitive, and by 2015, three years after Slimane took over at YSL, sales doubled. Thom Browne, perhaps less buzzy than his European contemporaries, has been operating this way for years, to the tune of $100M in revenues in 2016.