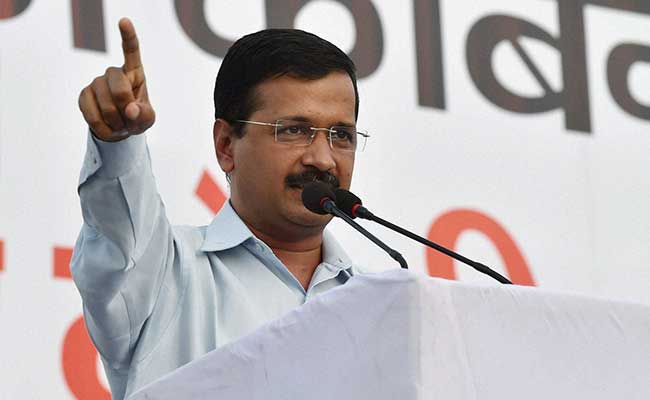 NEW DELHI: 
HIGHLIGHTS
PM addresses public through regular radio speeches
Delhi Chief Minister to launch his version on July 17
Chief Minister's speeches to be streamed online
By any measure, Arvind Kejriwal is not a fan of  Prime Minister Narendra Modi.  But he has delivered a back-handed compliment to the PM by deciding to launch regular fireside chats on the internet, for which the inspiration in clearly PM Modi's "mann ki baat" radio addresses.
The Chief Minister of Delhi, sources in his party said, will, next weekend, speak to the public throughTalkToAK.com, a site that is nearly ready for launch. It now features a countdown to 11 am on Sunday, July 17, for the debut episode.
In an attempt to ward off allegations of imitation amounting to flattery, sources in the Chief Minister's Aam Aadmi Party said his addresses will be "interactive and not a monologue like Modi ji's."
Since his mega victory in the national election, the PM uses the radio to win support for his agenda and policies largely in rural areas which have no access to television.  His speeches, made on Sundays, often mention those who've sent feedback to government sites, or offered suggestions for what the government should focus on.
The default mode for Mr Kejriwal and the central government is dislike. The Chief Minister says the PM regularly invades his turf through unsubtle back-door power play -like having fake cases levelled against legislators from his Aam Aadmi Party, or refusing to clear the legislation that the Delhi Assembly has passed.
In February last year, Mr Kejriwal stunned with a record victory in the Delhi election, winning 67 of Delhi's 70 seats. He is now leading his party's effort to wrest Punjab, which votes next year, from the BJP-Akali coalition. The Chief Minister has also begun campaigning in Goa, which is governed by the BJP, and will vote next year.
["source-ndtv"]